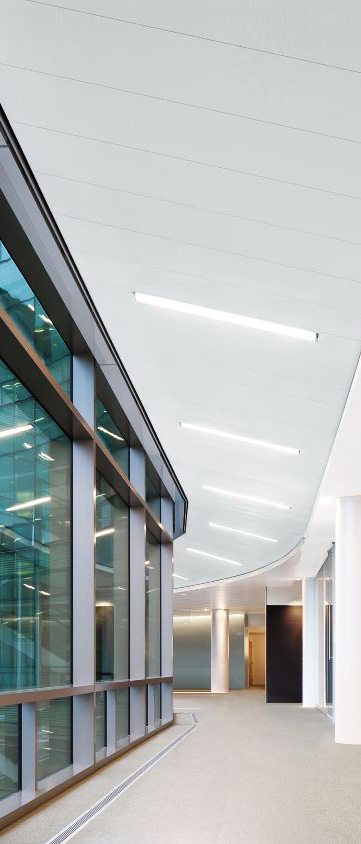 OUR STORY
For over 30 years, Arcopel Acoustique has been the only business specializing in and completely dedicated to suspended ceiling tiles in Eastern Canada.
In 1976, Marcel Cormier and his associates, contractors in construction, struck a distribution deal with Armstrong commercial ceilings. In 1986, in the hopes of distinguishing themselves as the experts in their field, the ownership decided to create a sole independent entity named Arcopel Acoustique.
Finally enjoying the fruits of his labour and a well-deserved retirement, Marcel can now rely on his children Marie-Josée and Marc-André to continue the business.
Marc-André, now our president, did his apprenticeship within the company during his school years. He has learned hands-on every facet of the trade even working in the trade to perfect his knowledge about our products including its installation. Today, he remains a pillar of the company.
Marie-Josée joined Arcopel's team as Administrative manager in 2004 after 12 loyal years of service at Bell Canada in various key positions in Client Services. She is also responsible for the information technology department benefiting the entire organization with her interest in ever advancing the company's infrastructure.
Since its inception, thanks to a dedicated and loyal team, Arcopel has built a strong network of loyal customers over the years. They know they can rely on Arcopel for a five star experience. If you have a question, give us a call!
Can't find the information you are looking for?
Contact our team of qualified experts to answer your questions!
WHAT SETS US APART?
The only company specializing 100% in ceilings in Eastern Canada
Exclusive Armstrong's distributor on Montreal Island. Strategically located in Anjou, a short distance from Laval and the north and south shores
Warehouse of 15,000 square feet
Inventory on hand
Unparalled delivery service
Showroom
A large inventory of samples available
Full range of complimentary products and a large selection of installation accessories
Whatever your needs, do not hesitate to contact us. See for yourself, at Arcopel, we're one of a kind!